Last Saturday was the perfect day to take a little drive. One of my favorite things to do. ( click the photos to get a better look)
We ended up going to Sparky's ( my husband Bob) favorite ice fishing hang out, Echo Reservoir. It's a popular summer spot too!
We've had a lot of snow this year, the snow melting quickly is causing the water there to be very high. It's beautiful even though the beach is missing!
The water is spilling out faster than ever! Unfortunately we have many overflowing rivers in our area. Many people have had flooding issues with their homes.
It's sometimes hard to believe we can look to the left and see snow covered mountains ( oops, sorry no photo) and look to the right and see these beautiful red rocks.
We watched some teens having fun as they were pulled behind a boat. You could hear their laughter echo across the water.
Look how high the water is. That's about 10-15 feet up on the trunk of the tree.
We walked a little down a sandy slope and saw a lot of debris in the water. It's sad, but I do think this made for a nice photo.
After we wandered a bit we came across this nest of eagles. We sat and watched for a while.
It was a lovely way to make happy memories.
I hope you enjoyed sharing our little drive with us.
see more eagle photos  from another day trip HERE
Don't forget to enter the giveaway!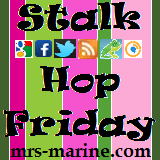 Please DO NOT leave links in your comments, thank you ♥

I do my best to reply to all comments via email, please be patient with me ♥

I'm sharing and linking at theses parties and hops CLICK HERE

Stay connected to Katherines Corner.You won't miss a thing when I pop into your in bin ♥

Click on the notify me of new posts by email below or click on the right sidebar for ways to follow or follow through bloglovin.